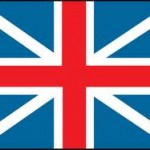 The map of London that spectators and a billion international televison viewers saw on the arena floor as part of last week's Olympic opening ceremonies was designed using specially printed tape made by tape manufacturer Le Mark.
Le Mark, a British manufacturer that has been in business for 30 years, worked with the event designers to produce a specially printed vinyl tape that was laid out on the venue floor.
You can read more about this project by clicking here.
Allabouttape.com is your source for information about the adhesive tape industry. All the news about gaffers tape, safety tapes, duct tape, vinyl tapes and new developments in tape technology. Share your comments and questions with us.