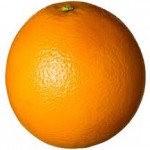 In its continued efforts to gain additional market share by creating specialized versions of a generic product, the adhesive tape industry has now introduced an orange masking tape that is focused on the marine industry.
This tape joins blue masking tape, designed for professional painters and green masking tape focused on the "do it yourself" market.
The orange version of this well known tape is made with an adhesive that is designed to work with the special materials and chemicals used on boat building and other marine industries.
Allabouttape.com is your source for information about the adhesive tape industry. All the news about gaffers tape, safety tapes, duct tape, vinyl tapes and new developments in tape technology. Share your comments and questions with us.