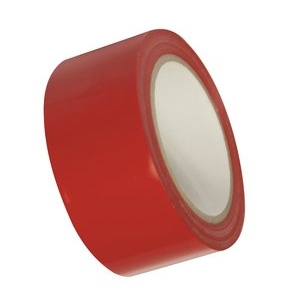 TheTapeworks.com is the leading provider of dance floor tape for the dance performance segment. Our vinyl dance floor tape is used all over the country for temporarily seaming of Marley-style vinyl floors. You can't install the floor without it.
It turns out that it is not really called dance floor tape, after all.
In truth, the market for dance floor tape is tiny in comparison to the larger market for pvc vinyl tape. Most manufacturers and converters don't even list dance floor splicing as a possible application for this tape.
More common uses include color coding, aisle marking, warehouse layout, joint sealing and decorative striping.
For example, a search for aisle marking tape will turn up the same types of products that you'll find if you search for dance floor tape, but you will likely get a lower price, a wider color selection and more widths.
Same product. Different name.
TheTapeworks.com is your "go to" site for gaffers tape, ProCell batteries, tie line, extension cords and lots more "satisfaction guaranteed" production expendables.
TheTapeworks.com
Voice 866-386-8335
Fax 800-327-6651
Email sales@harrisonbros.com
Harrison Bros. Inc.
47 North Chatham Pkwy.
Chapel Hill, NC 27517