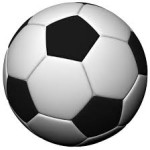 Kinesiology therapeutic tape is playing a big part in the World Cup and Lumos Inc., a Utah company, is right there in Brazil.
They are the official supplier of this important product to the U.S. Soccer Federation and other international teams are using the product as well.
Their KT Tape can be found on the sidelines and in training rooms worldwide.
It is promoted for use on soft tissue injuries and has become a "go to" product in lots of sports.
Click here to learn more.