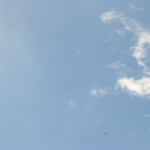 Tape manufacturers who are represented by the Pressure Sensitive Tape Council(PSTC) have come together to create the Responsible Tape Manufacturer (RTM) program.
Manufacturers who are in this program are certifying that their products comply with three critical areas of concern to tape users and the general public.
1. Their manufacturing processes are environmentally sensitive and address areas of air and water treatment, waste disposal and product stewardship.
2. Personnel policies address the concerns of employees, specifically in areas related to safety, the workplace and industrial hygiene.
3. The quality of their products rigidly adheres to pre-determined specifications.
You can read more about this initiative here.
Thetapeworks and Buytape.com both feature products made by manufacturers that are memebers of the PSTC.