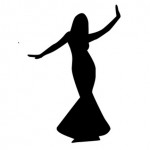 Our tape-related news feeds are full of stories about high school kids making prom dresses for the big spring event.  There is even a tape manufacturer that awards scholarships for the best prom fashions.
Occasionally, we come across tape clothing creations that rise so far above the usual high school projects that we feel like they deserve a special mention.
Fashion designer Esther Boller used off-the-shelf masking tape to fashion her Scholastic Awards competition winning dress.  Boller was awared a National Gold Medal for her design work and she claims that the dress is "wearable".
You can see pictures of the winning dress and read an interview with Esther Boller (aka Melonhead) by clicking here.
Allabouttape.com is your source for information about the adhesive tape industry. All the news about gaffers tape, safety tapes, duct tape, vinyl tapes and new developments in tape technology. Share your comments and questions with us.