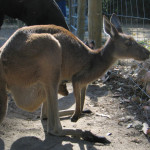 Tenacious Tape, an Australian company, has introduced K969, which it calls a "super" gaffers tape. It is made from a cloth backing 75% thicker than most gaffers tape, but is still promoted as "easy tear".
Currently available only in black, this tape has a black adhesive and a matte finish.
Our question: Does it unroll in the opposite direction from northern hemisphere gaffers tape?