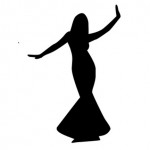 The winners of this year's "Stuck At The Prom" contest for making prom wear from duct tape are from the Atlanta area.
Caden Kluge and Ashton Woolen of Sequoyah High School earned $5000.00 scholarships for themselves and another $5000.00 for the school.
They used 120 rolls of duct tape to make their creations.
The contest is sponsored by Duck Brand duct tape.
Click here to see the winners in their formal wear.
Allabouttape.com is your source for information about the adhesive tape industry. All the news about gaffers tape, safety tapes, duct tape, vinyl tapes and new developments in tape technology. Share your comments and questions with us.