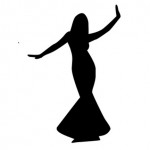 We've just come through a particularly "revelaing" red carpet season, and as the awards show events wind down, it's probably time to address the unintended wardrobe malfunctions that the press feed on.
While there is no point in addressing the JLo version of fashion, where the celebrity actively flaunts wardrobe "suggestions", other celebs who actually showed more than they intended might find transparent double faced tape useful
This clear tape, sticky on both sides,  is primarily intended for temporary sign posting and decorting, it also makes an almost invisible bond between skin and fabric when you are afraid that your clothing is not going to do the job for which it was intended.
You can get some for yourself by clicking here.
Allabouttape.com is your source for information about the adhesive tape industry. All the news about gaffers tape, safety tapes, duct tape, vinyl tapes and new developments in tape technology. Share your comments and questions with us.