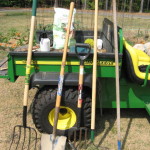 Fiber Fix, the invention of a Brigham Young University student, is touted as being 100 hundred times stronger than duct tape, when it comes to making repairs.
This tape product uses a water activated epoxy which can be wrapped around almost any shape to create a permanent repair.
Inventor Spencer Quinn says his product the world's strongest repair wrap.
Click here to learn more.