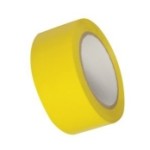 Tape manufacturers and buyers have endorsed the Responsible Tape Manufacturer Program from the Pressure Sensitive Tape Council as a way to find suppliers that invest in responsible manufacturing processes.
This program is designed to recognize good manufacturing practices and pass that information on to customers.
Click here for more information.