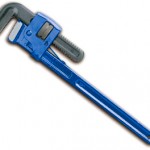 In a recent posting on their web site, industrial giant Dupont accuses users of the generic term "teflon tape" to describe the tape used by millions of plumbers and handymen of "Identity theft".
Dupont points out that Teflon is a registered trademark of their company and that other brands of fluoropolymer tapes are not teflon and should not be labeld as such.
Dupont joins a long  list of  manufacturers of products like Band Aids, Kleenex and Coke who have seen the use of their brand name move into the popular vernacular to the point that the value of the trademark means almost nothing.
Allabouttape.com is your source for information about the adhesive tape industry. All the news about gaffers tape, safety tapes, duct tape, vinyl tapes and new developments in tape technology. Share your comments and questions with us.