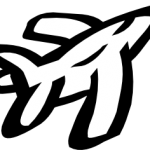 Researchers at the University of Toronto are developing a new adhesive that "self-monitors", meaning that it will have the ability to provide information to technicians about possible failure before the adhesive bond actually is at risk of coming apart.
This technology is focused on the new adhesives that are replacing rivets in modern aircraft.
Using technology used for the development of  nano composite materials, these space age adhesives may someday find themselves in consumer based tape applications.
Read more about this exciting research here.
Allabouttape.com is your source for information about the adhesive tape industry. All the news about gaffers tape, safety tapes, duct tape, vinyl tapes and new developments in tape technology. Share your comments and questions with us.