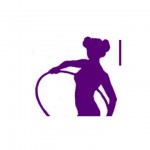 A recent posting about "rebranding" a product in order to serve a new market reminded us of the first time we were exposed to this concept.
We used to be located on Main Street in our town, so we got some walk in traffic, most of it related to local theatre companies and organizations affiliated with the University of North Carolina, our home town college.
I remember the first time someone walked in, wanting to buy tape to decorate hula hoops.  I am sure that my response at the time was something along the lines of "how cute!".
Well, that was five years and thousands of rolls of tape ago.
Selling tape to hoopers has become a nice sideline for us and it has been amazing to watch the growth in this niche market. We now have a customer who makes thousands of hoops to be sold by a major sporting goods manufacturer and another who runs camps and workshops for hoopers who travel to our community to hone their skills and learn new technicques for hoop making.
We were able to brand the concept of "hoop tape" and now a search on any of the major search enginges for this term returns our site at the top of the list.
And that first "walk in" hooper.  She's now a well known circus performer.
Allabouttape.com is your source for information about the adhesive tape industry.  All the news about gaffers tape, safety tapes, duct tape, vinyl tapes and new developments in tape technology.  Share your comments and questions with us.