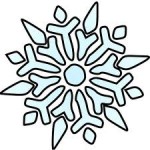 This new tape is  intended as a first aid item, but on a hot July day, a new product from Fieldtex Products might be just what the doctor ordered.
Ice Tape is designed to cool by evaporation.  It is a "self adhering" tape that can bring immediate relief from swelling by applying directly to an injured area.  No chemical reaction is involved.  You just soak the tape before applying.
You can learn more about this innovative product by clicking here.

Allabouttape.com is your source for information about the adhesive tape industry.  All the news about gaffers tape, safety tapes, duct tape, vinyl tapes and new developments in tape technology.  Share your comments and questions with us.