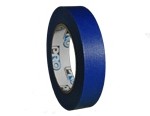 WSPA, a television station in Spartanburg, SC has released a summer safety video with seven hints that you may not have thought of.  The feature masking tape and duct tape in a couple of their safety tips.
You can see their video here.

Allabouttape.com is your source for information about the adhesive tape industry.  All the news about gaffers tape, safety tapes, duct tape, vinyl tapes and new developments in tape technology.  Share your comments and questions with us.