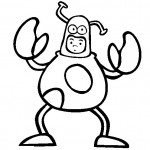 It's tough to make a compelling video about something as mundane as duct tape, but the Duck brand of this mundane everyday product found a way.
Tongal, a crowdsourcing marketing company site, was commissioned to make a video featuring Duck's line of colored duct tapes. They came up with a video which uses a "Tron" look to feature racing rolls of tape.
This 37 second stop action video has already had almost 360,000 views on Youtube.
The video has been a huge marketing success for Duck even gaining the attention of such media outlets as CBS News
You can see it by clicking here.

Allabouttape.com is your source for information about the adhesive tape industry.  All the news about gaffers tape, safety tapes, duct tape, vinyl tapes and new developments in tape technology. Share your comments and questions with us.